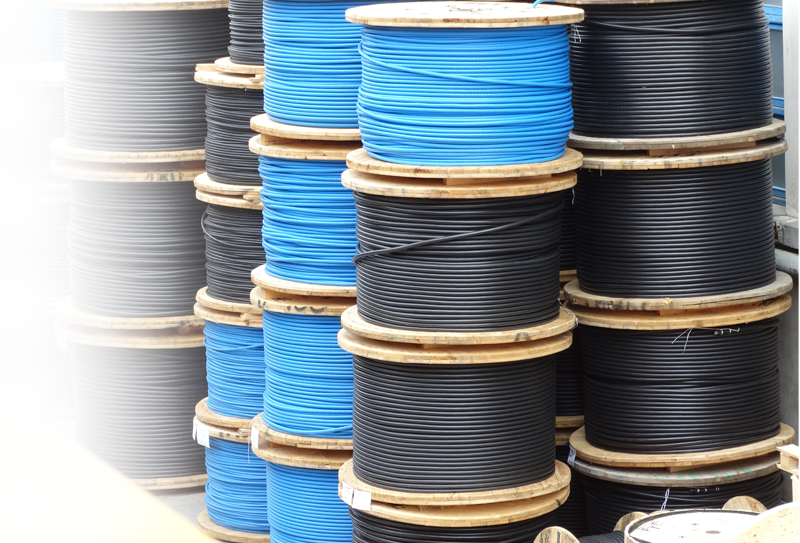 F.T.C. S.r.l. is able, thanks to the versatility of its production lines and to the variety of machineries with which it is equipped, to produce cables that can satisfy a wide range of applications, like f.i. extraction of raw materials (Oil & Gas, mines), industrial area (automation and robotics, cranes and bridge cranes, inverters, electronic, tools, welding, cathodic protection, wiring cables for general use), energy production (power plants, power transformers, green energy), transports (railways, marine) and civil area (alarm systems, interphones, lifts, funicular railways, submersible pumps).
For all these uses F.T.C. S.r.l. manufactures power and control cables, earthing cables for ground connections (with and without insulation), flexible insulated bars, instrumentation cables (including thermocouples cables), cables for PA.GA. systems, etc.; all these types can be set up according to international standards or on customer specification.
Based on their function and final destination of use, the F.T.C. cables can be set up with certain characteristics, such as low emission of toxic and corrosive gases (LS0H, suitable for employing in civil environments like schools, theatres, hotels, hospitals), fire resistance – circuit integrity warranty, resistance against low temperatures, chemical agents like oil & hydrocarbons, UV rays, abrasion, etc.
Finally, an important strong point of F.T.C. S.r.l. is the ability to design and build special hybrid cables, entirely based on customer specification, for various sectors; these cables, because of their complexity, particularity and uniqueness (being constituted by several heterogeneous elements such as power and signal cores, optical fibers, serial cables, hoses for fluids, etc.), make F.T.C. S.r.l. one of very few companies able to provide cables which don't appear in the standard production.