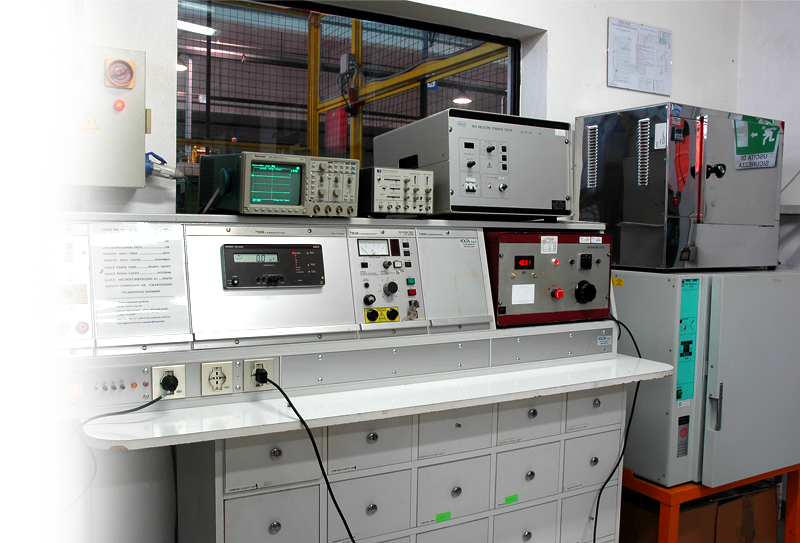 During its way F.T.C. S.r.l. has furtherly improved the quality regarding the execution of its activities in order to obtain a product in compliance with the actual requirements of the market.
The Quality Department has the task to develop all the activities concerning the product and process certification, particularly paying attention to the new products; finds, describes and evaluates the performance of the requested activities by UNI EN ISO 9001 for the production procedures.
Its guidelines are based on the continous improvement and on an efficient team work in the mentioned sectors.
The incoming raw materials management, the different phases of the production, the inspections and laboratory tests, are made respecting the national and international standards.

The raw materials sent from suppliers are checked on arrival and each lot is registered following to accurate operative procedures, in order to guarantee the traceability for all the materials and the correct management of the production lots in all the working phases.
The specialized staff in charge for the tests makes the foreseen trials during the intermediate working phases and on the finished product, using last generation specific toolings.

The Quality Department is costantly subject to regulatory update procedures to guarantee the correct tests execution in F.T.C. laboratories.
All the toolings are subjected to calibration, made both by external qualified laboratories and inside F.T.C. laboratories by the tests manager, following internal operative procedures and instructions reported in the Quality Management System UNI EN ISO 9001 documentation.
These improvements has permit to F.T.C. S.r.l. to increase the quality and reliability of the finished product; the achievement of successive omologations and certifications has permit the enlargement of the productive range of the company.