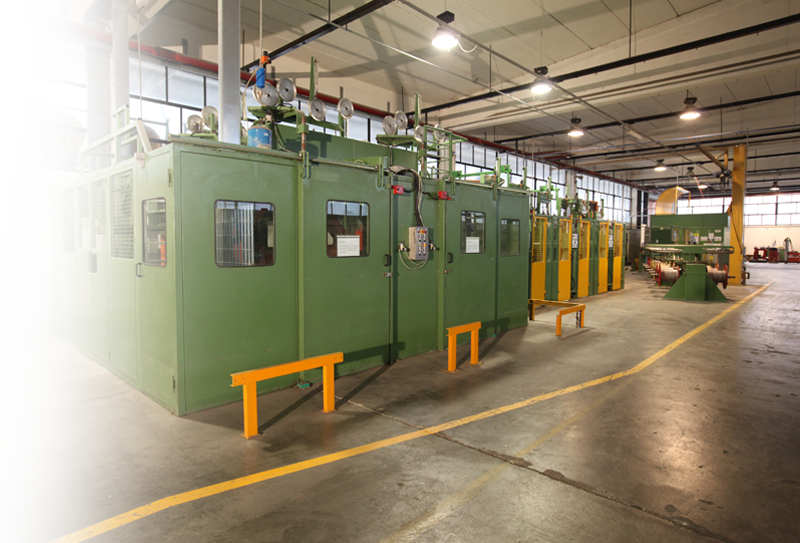 F.T.C. S.r.l. has been characterized during these years by a steady growth in terms of production range and volumes; this has led the company to enlarge into other 2 factories in Lanzo Torinese and San Carlo Canavese, close to Mathi main factory.

Each one of the three factories, characterized by an avantgarde production technology regarding the cables manufacturing industry, are specialized in different workings/products:
in Lanzo factory, are made workings that led to semi-finished materials production, like stranding, taping, shielding and armouring
in San Carlo Canavese factory, the production regards mainly cables of small sizes/sections, such as electronic cables, single-core cables and insulated cords
in Mathi factory, cables of big sizes/sections and cables characterized by a particular complexity and heterogeneity are produced, as well as the packing and shipping of the finished product.

The toolings located in the production departments allow to process a wide variety of raw materials:

conductors: bare and tinned copper, aluminium, metallic alloys for thermocouples, etc.
compounds: polyethylene, XLPE, HDPE, HMWPE, polypropylene, PVDF, EPDM, EPR, HEPR, polyester, polyurethane, PVC, LSZH, nylon, etc.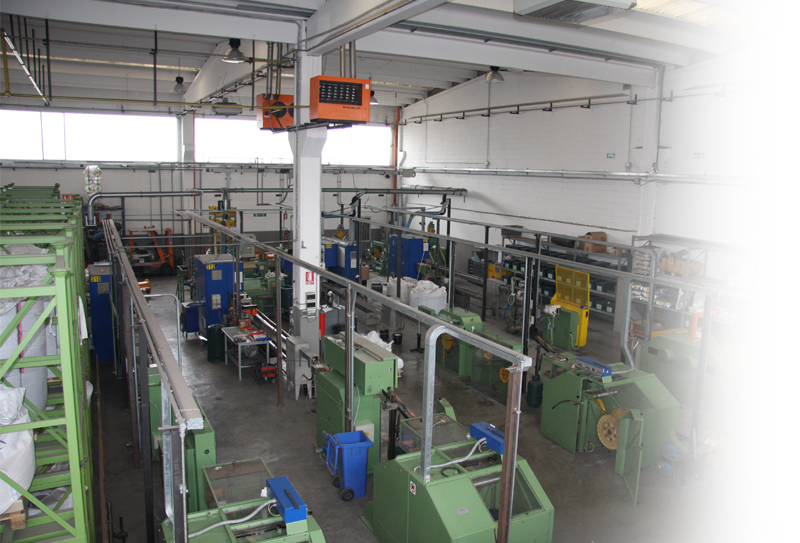 The materials listed above are processed to obtain the finished cable, through different working phases like:
stranding;
extrusion of insulations, fillers, beddings, inner and outer sheaths in various shapes (round, flat, customized, for diameters from 0,5 to 100 mm), etc.
lay-up of cores: concentric, in pairs, in triads, in quads, etc.
shielding for prevention of various types of disturbances such as f.i. electrostatic and electromagnetic interferences from and to the cable: aluminium/polyester tapes with tinned copper drain wire, copper braid, copper wires and flat wires, copper tapes, etc.
armouring in steel or aluminium braid, wires and flat wires, tapes, etc.
application of load ropes, textile aramidic braids and all that to improve the mechanical characteristics of cable
taping: mica, TNT-not woven fabric, heat-resistant and water-blocking tapes, etc.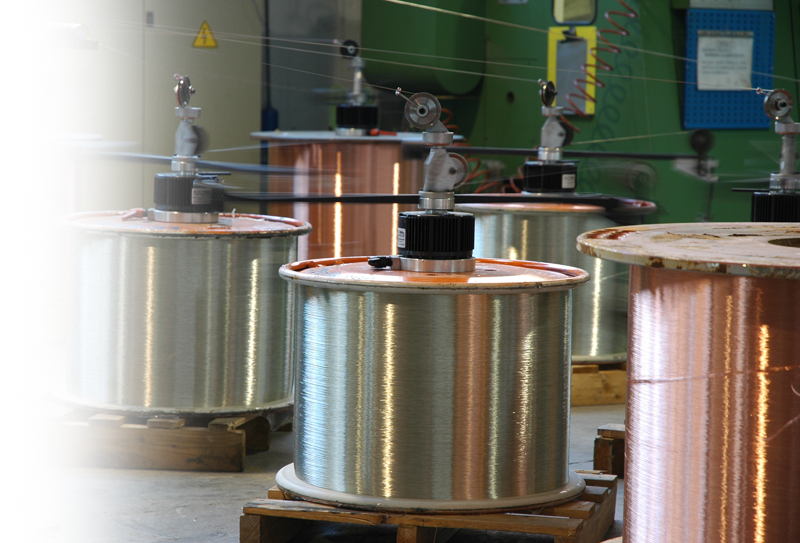 Raw and semi-finished materials are sent to dedicated factories on the basis of workings to be carried out, through an internal transport network.

Finally, in the packing and shipping department the finished cables are stored in coils or drums of various types (wood, plywood, plastic, iron), to fit in different configurations according to customer needs and transport conditions (fumigated, lagged, provided by a heat-shrinkable film and pallet/studs).